Kmart partners with St. Jude Children's Research Hospital®

See how members give and get more
When a member makes a donation to St. Jude at Kmart before December 27th, 2014,
they will receive a coupon valid for 5% back in points on their next in-store or online purchase.
Maximum $20 in points (20,000 in points). Restrictions apply.
Limit 1 of this OFFER ID per transaction. Valid for original member only. Members earn Points on Qualifying Purchases; Subject to full program Terms. Use of this coupon constitutes your acceptance of the SYW terms and conditions, available at www.shopyourway.com/terms. Redemption limit to either digital or in-store other coupon for same item(s) and cannot double. Limit (1) per transaction. Requirement before tax and after other discounts. Void if transferred, copied, obtained via unapproved means are prohibited; Other use constitutes fraud. Coupon value pro-rated across all qualifying items; including qualifying items purchased in addition to minimum requirements or limits and will be deducted from any refund. Cash value 1/20 of a cent. Not valid on non-merchandise; concessions; gift card; government regulated or age restricted; fuel; items behind pharmacy counter; prescriptions; prior purchases; partial-paid special order; Sears merchandise; and Scrubology. Additional exclusions for online purchases, see exclusion text at checkout. Valid in US and PR. Receipt of this coupon may affect the tax deductibility of your donation. Consult your own tax advisor.
see details
---
St. Jude & Kmart - A Thanks and Giving Story
This is just one of the many inspiring stories coming from St. Jude
Children's Research Hospital, made possible by the generous donations of
Kmart members, customers and associates. Become a part of stories like
Hailey's when you give to St. Jude.
---
St. Jude Holiday Toys Shopping Spree
St. Jude patient Mary Browder, age 11, and St. Jude National Outreach Director Marlo Thomas
pick out Kmart Fab 15 toys and more while on a shopping spree at a New York Kmart.
The pair picked out more than $10,000 worth of toys, which were donated to the hospital by Kmart.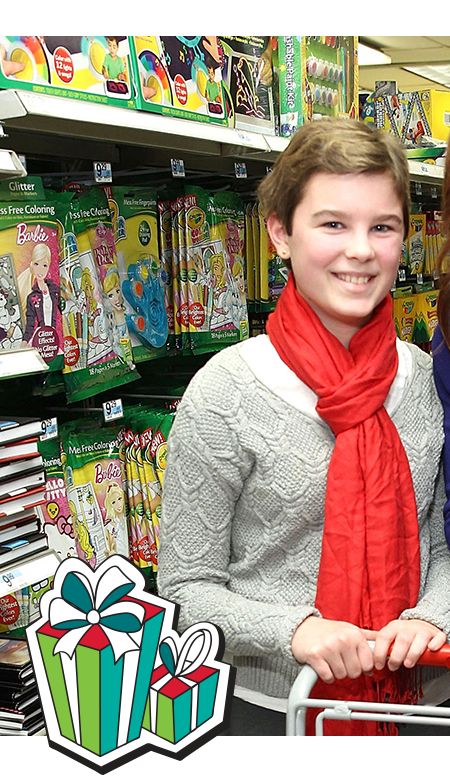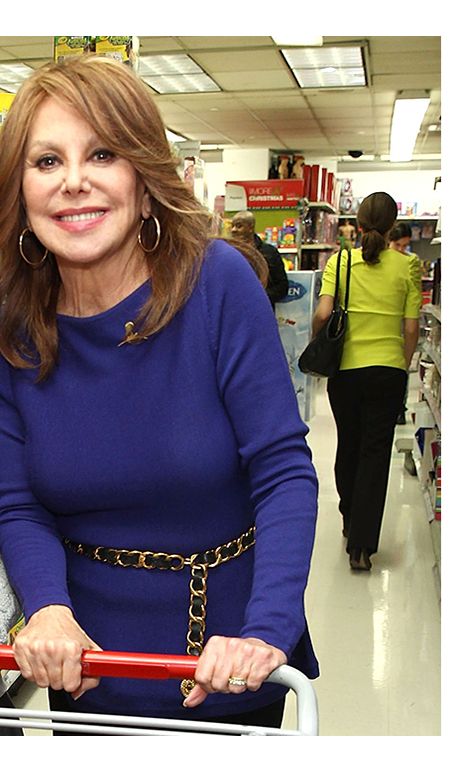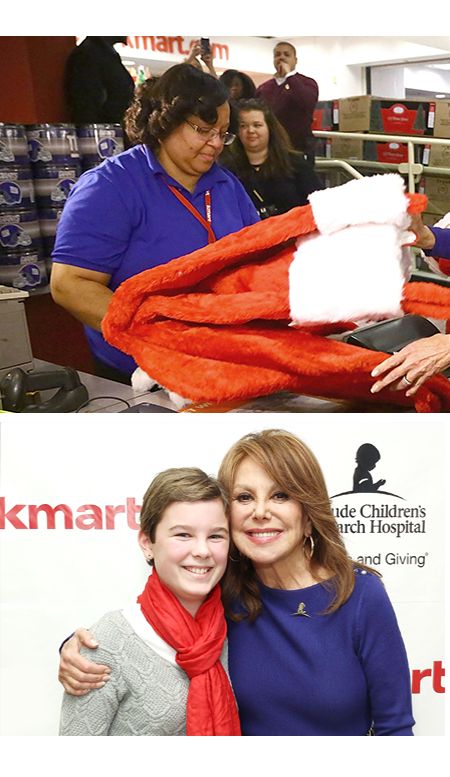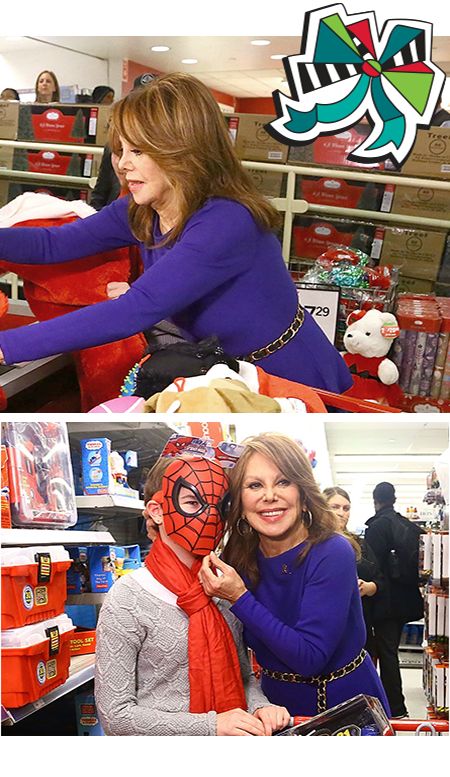 Marlo and Mary Browder on a dream toys
shopping trip for the kids of St. Jude.
An exclusive one-on-one with Marlo Thomas
– hear the story behind St. Jude.
---
---
St. Jude & Kmart - Partners in Advancing Cures
With the support of Kmart and its shoppers,
St. Jude is able to continue providing care and treatment of sick children from around the world.
Enjoy this special message from Marlo Thomas on how giving means saving lives.
---
2013: A record year
St. Jude declared it "Kmart Day" on its campus in Memphis, Tenn. to celebrate Kmart's unprecedented success
in the 10th annual Thanks and Giving® campaign. Kmart's record-breaking $21.9 million fundraising total marked
the largest single donation ever made to St. Jude from a corporate partner. Millions of Kmart customers and Shop Your Way
members supported the program during the 2013 holiday season and made giving part of their holiday tradition.

---
*Donate by 12/28/14. 100% of your donation at Kmart will benefit St. Jude Children's Research Hospital, a not-for-profit,
501(c)(3) organization which seeks to advance cures and means of pediatric catastrophic diseases through research and treatment.
Donations to St. Jude are tax deductible as allowed by law. For more information on St. Jude visit STJUDE.ORG.